For me, the Divine Feminine is an expression that refers to the innate qualities that women possess such as
compassion, empathy, intuition, kindness and love.
As a husband and the father of five girls, I have witnessed firsthand the beauty, grace, and strength of the feminine spirit.
This series is a tribute to all the significant women in my life who have been my angels on earth and have taught me how important it is to embrace and emulate the special qualities they exemplify.
— Greg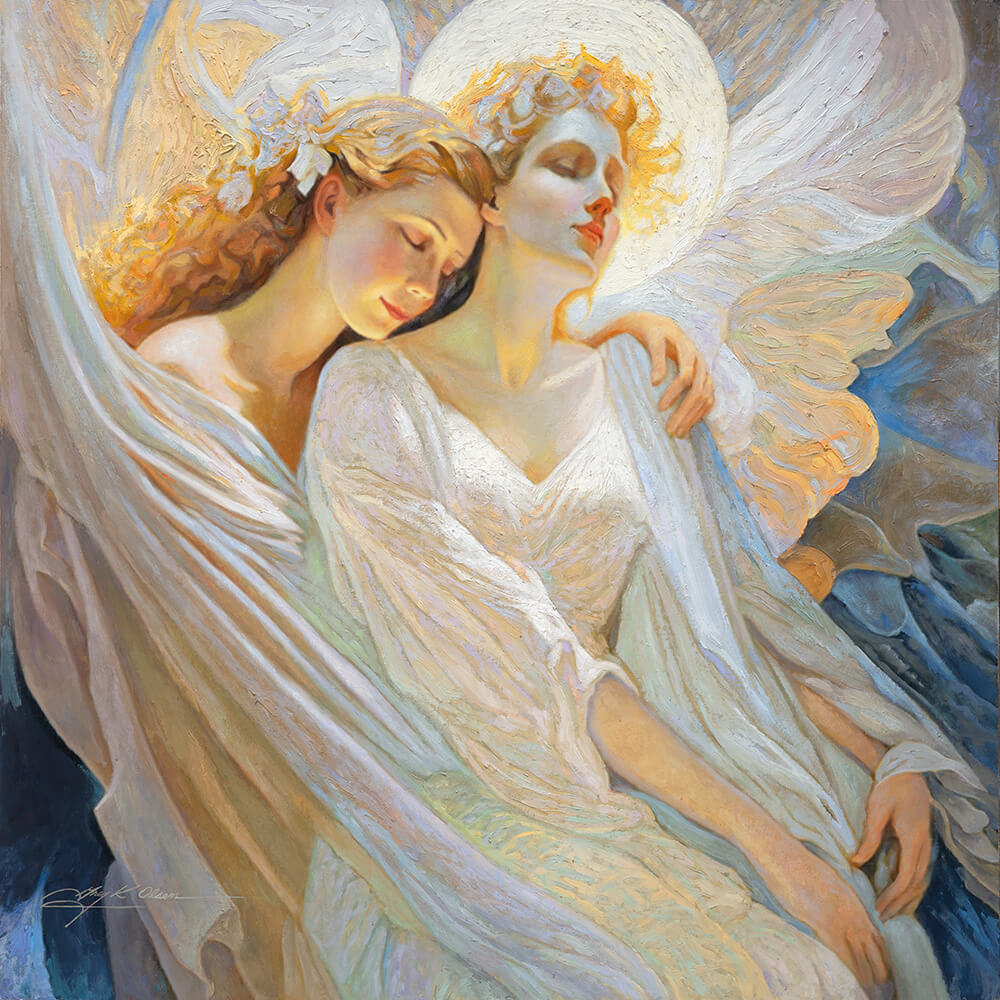 Empathy
The heavenly attribute of empathy is a divine gift which allows us to see, not just with our eyes, but with our heart and to feel what another feels. That shared experience connects and draws us closer  together in love and understanding.
Design a Custom Print
Buy a Hand-Embellished Studio Edition
Lightworkers
How many times has heaven answered our prayers through the angelic kindness, service and love of inspired human beings here on earth? "Light Workers" are those tender souls who serve humanity in numerous ways, great and small. Their inner light is a beacon of hope, healing, peace, and positivity to all the world.
Design a Custom Print
Buy a Hand-Embellished Studio Edition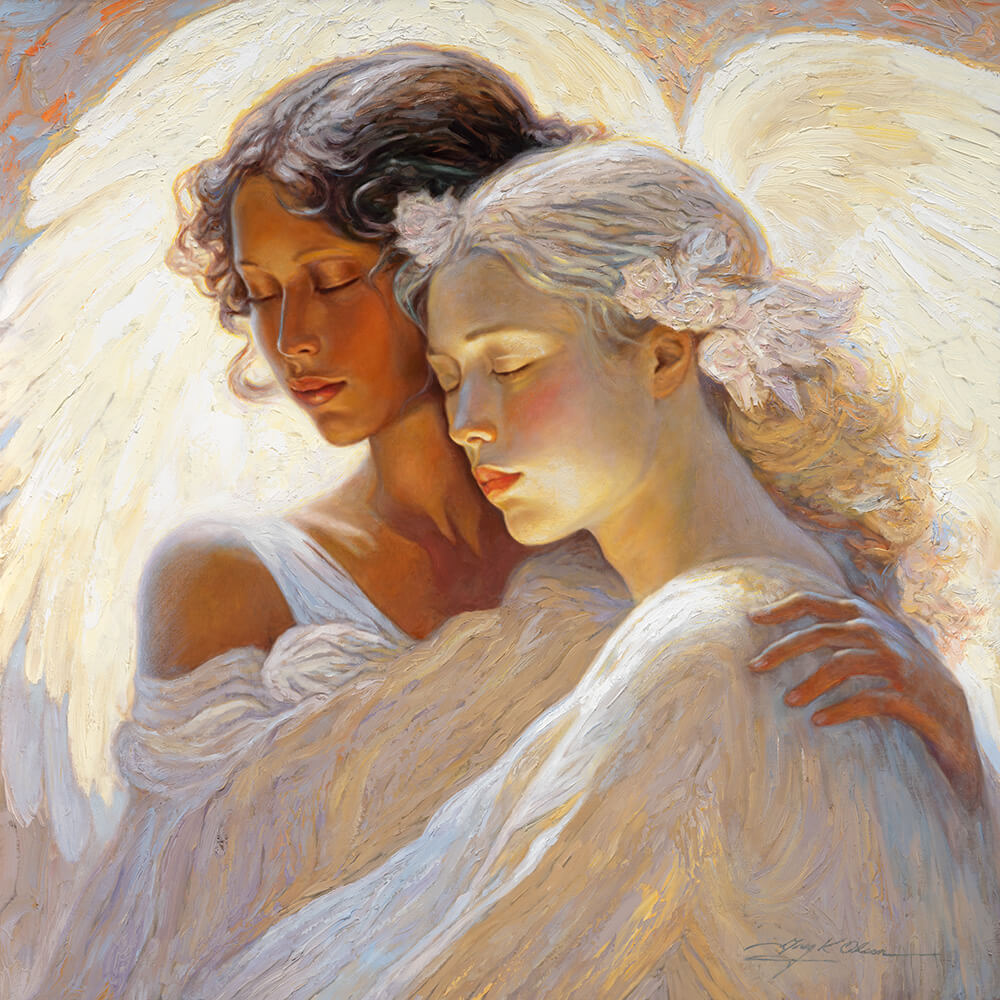 Studio Collection

Limited Edition Reproductions, Hand-Embellished by Greg Olsen
Experience the beauty and emotion of Greg Olsen's art like never before. With only 12 available in each edition, this is a rare opportunity for collectors to own an exclusive and unique piece of art by Greg Olsen.
HAND-EMBELLISHED BY GREG
Each canvas is personally hand-embellished by Greg, resulting in a unique, one-of-a-kind work that captures the heart and soul of the original painting.
3-Dimensional Texture
Using his usual brushes, mediums and paints, Greg personally hand embellishes the entire canvas with a combination of texture and colored highlights, producing an effect that's remarkably close to the original.
HAND-PAINTED SIGNATURE ON FRONT
To finish off this exclusive and unique piece of art, Greg hand paints his signature in the bottom corner of the painting.
NUMBERED, DATED & CERTIFIED
Each piece is numbered and dated on the back by Greg, and is accompanied by a signed Certificate of Authenticity.
Tiered Pricing
RARE LIMITED EDITION
There are only 12 hand-embellished Studio Editions available for each image, making this a very exclusive collection.
BUILT-IN VALUE FOR COLLECTORS
As the collection sells, the price increases with each purchase, meaning that #1 will be the most affordable option and #12 will be the most expensive.
Edition price
Edition # of 12
Don't miss your chance to buy a one-of-kind, hand-embellished art piece by Greg Olsen.